A surge of restrictive state abortion bans take aim at Roe v. Wade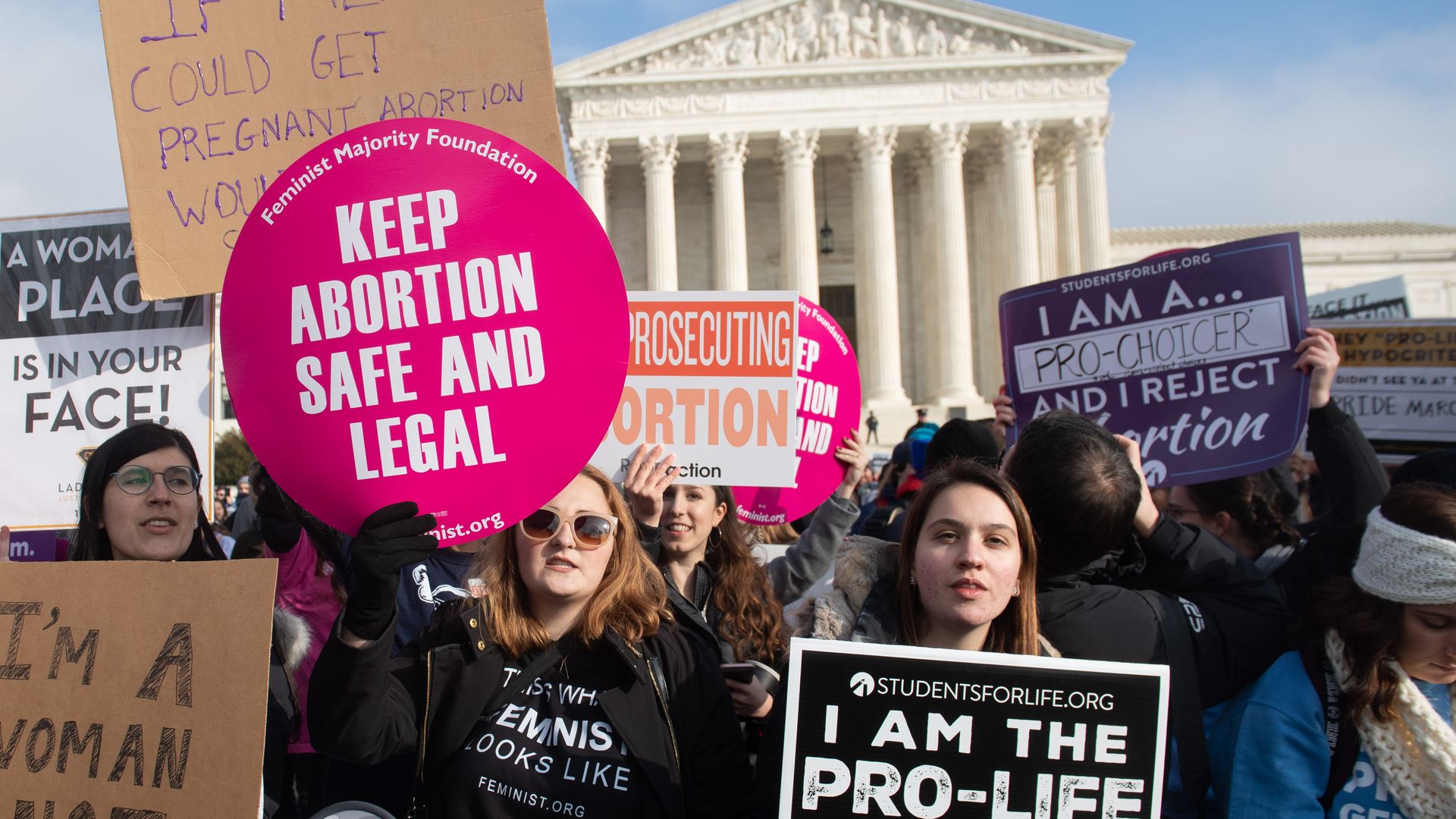 Energized by the Supreme Court's solid conservative majority, Ohio Republican Gov. Mike DeWine signed one of the country's most restrictive abortion measures into law on Thursday, criminalizing the procedure after the first detectable fetal heartbeat — which can be as early as 6 weeks into pregnancy.
The big picture:
The "fetal heartbeat" measure, approved by the GOP-controlled legislature on Wednesday, prohibits abortion at a point when many women aren't even aware they are pregnant. The passage comes as a
growing number
of Republican-led state legislatures are unleashing a fierce assault on abortion rights by adopting similar bans.