Liberal Feminist Mother Warns Transgender Activists Are Taking Control of Mental Health Profession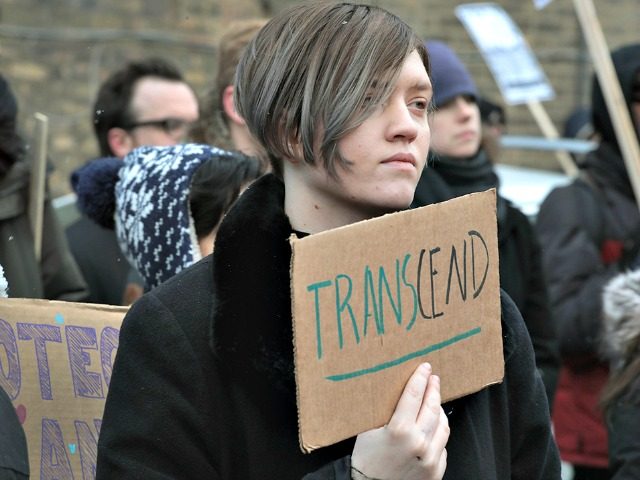 A liberal feminist mother of a gender-dysphoric teen warns parents that transgender activists are ensuring it will soon be "nearly impossible" to find a mental health professional who is willing to help these children evaluate their self-perceptions.
As the anonymous Federalist writer discovered, most mental health professionals from the states in which "conversion therapy" is now banned will not be willing to help a child explore his or her feelings or perceptions about sexual identity.
The mother wrote:
I interviewed at least a dozen therapists in search of one who could help my daughter examine her feelings and motivations. I finally resorted to paying out-of-pocket for my daughter to talk online to a therapist who lives in another state. I know I am not alone. I belong to an online support group of nearly 1,500 parents of gender dysphoric youth. Finding therapists who provide standard mental health therapy rather than automatic affirmation is a frustration for most of us.
Mental health professionals who work with children in states in which the transgender activists have successfully banned traditional therapy with children would be risking their licenses and their livelihood if they took on such cases.
"The goal of anti-conversion therapy bills is to ban mental health therapists from using conversion therapy with minors," the mother wrote. "I am afraid these bills will have a chilling effect on therapists' ability to help girls who say they are transgender."
"That is child abuse," Heyer said. "We need to be calling it what it is. It's not affirming a child. It's causing them to be depressed and anxious about who they are."
"The only reason I am able to speak to you today is because after 46 years dealing with this issue, I was able to de-transition in 1990 after I had psychotherapy, the very same psychotherapy [transgender activists] are trying to prevent people from having," he explained. "Why? Because they don't want them to de-transition."
The Federalist author also asked:
Why are transactivists so determined to prevent youth from receiving therapy that in any other context would be considered good and ethical practice? I think it is because transactivists believe they should be exempt from the rules the rest of us follow when we seek medical care.
"What the general public does not understand is that standard mental health therapy is now considered conversion therapy when practiced with gender-dysphoric youth," the mother asserted.
Heyer said the current situation amounts to: "We are manufacturing transgender kids."
"We are manufacturing their depression, their anxiety, and it has turned into a huge industry that people are profiting from after kids' lives are completely torn apart," he asserted.